Moise Keane was prised away by Everton from Juventus some months ago during a period when the youngster was touted as one of the hottest young striking options in Europe but he has not quite found his feet at Goodison Park and was already disgruntled before securing a loan move to Paris Saint-Germain.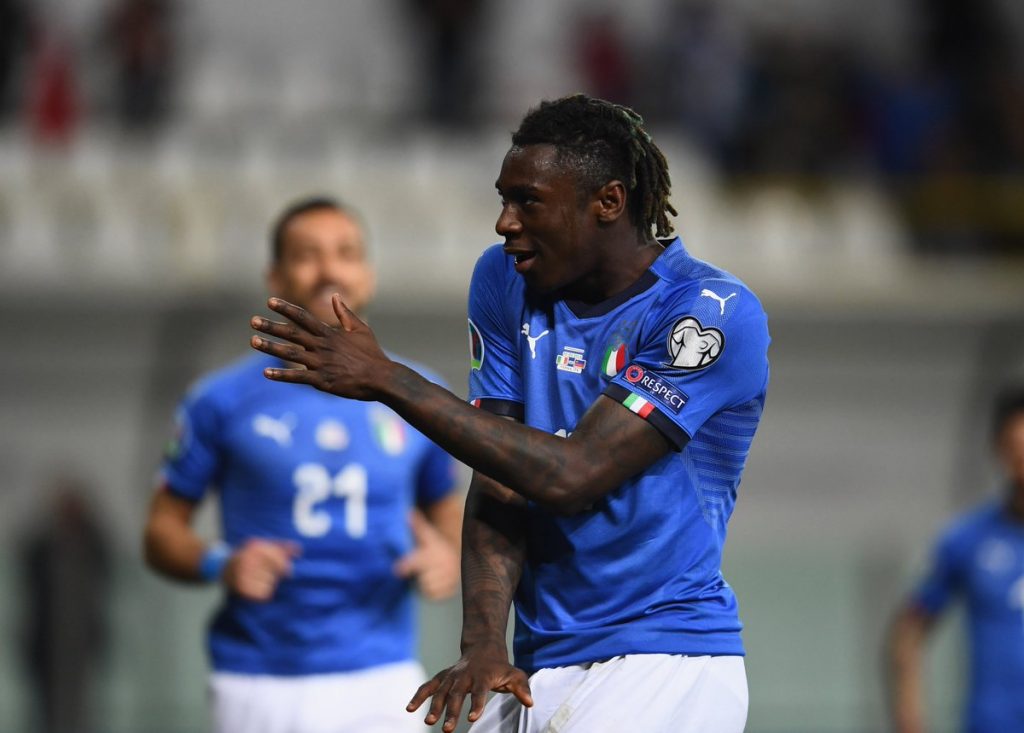 Everton splashed £27 million on Keane as they looked to follow their new transfer policy of recruiting players with age in their side who also want to play for the club. However, things did not seem to go right with Keane and the player himself was reported to have admitted that the move was not a favourable one for him.
In a total of 37 appearances for Everton, Keane scored just four goals; two in the league and the other two in the League Cup. He could not say no to the loan offer PSG tabled as he also saw it as an escape route out of the nightmare he was having at the time.
Keane has rediscovered his goalscoring boots since signing for PSG and has scored nine goals in 16 appearances for the French club. Mauricio Pochettino, who has been confirmed as the new PSG manager following the sacking of Thomas Tuchel is an admirer of young players and is expected to help Keane continue his progress at the Ligue 1 outfit.
The Argentine boss is reportedly keen to secure the signing of Kean on a permanent basis as he looks to retain his services. The transfer fee PSG are tabling us in the region of £31 million and will be good business for Everton who will be making a £4 million profit.
However, Carlo Ancelotti is still pondering whether or not he wants to let Kean go this summer. Both Kean and his father will be relishing the opportunity did the 20-year-old to continue his stay in France as a return to England is currently not an option for them.